VP Public Relations: John McNeil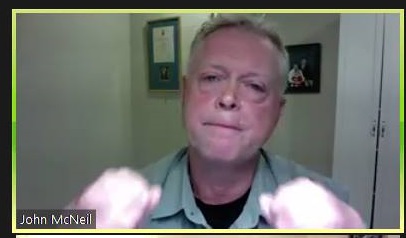 John McNeil joined the George Sutton Toastmasters Club in 2020. His goal is to become a more complete, competent speaker to improve his presentation skills.
As VP of Public Relations, John would like you to help your organization, company or even yourself by learning how Toastmasters can improve your skills in communication and leadership through our weekly meetings at the George Sutton Toastmasters Club. We meet in person or on zoom and you will find that learning new skills can be rewarding and fun, especially with this fine group of people.
To learn more contact John directly at john@mcneilurbanforestry.com or call John at 905-630-4865.