VP Public Relations July-December 2017: David Johnson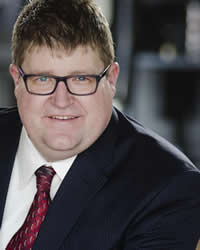 David Johnson has been a Toastmaster since May 2014 and he recently joined the George Sutton Toastmasters Club. He has worked for UPS at DIA for over 18 years. David is a professional in database development and database administration. He has worked with Denver SQL Server User Group to improve the group. He has been a member of Colorado CURE since 2008 and enjoys pushing issues on Criminal Justice Reform.
David graduated from Metropolitan State University of Denver with a Bachelors of Science in Mathematics. He graduated from University of Phoenix with an MBA.
In his spare time, David enjoys traveling and spending time in the mountains. His sport is swimming. He can juggle up to five objects at the same time. He roots for the Seattle Seahawks and enjoyed Super Bowl 48. He is a Chicago Cubs fan.
Contact David by phone at (303) 883-7762.