President: Jeremy Cave, Esq.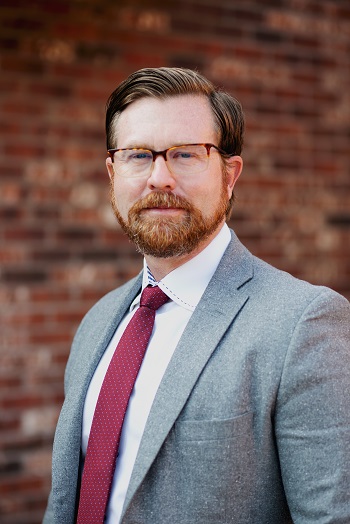 What is one thing that more people are afraid of than dying? Public speaking! If you could add one skill to your life's toolbox, that would double your odds of success in life, what skill would that be? Public speaking!
Jeremy Cave joined the George Sutton Toastmasters club in February 2019 after realizing that he needed to improve his public speaking skills and start the journey towards doubling his odds of success.
As club President, Mr. Cave invites you to start your journey today by joining us at a weekly meeting of the George Sutton Toastmasters club here in Aurora. You're guaranteed to find something to help you improve and you'll have a great time! Contact him directly at jeremy@cave.law or call 303-680-9000 to learn more.
Mr. Cave is an attorney and founder of Cave Law, a local Aurora law firm focusing on injury law. He and his team enjoy getting justice for their clients. Mr. Cave is married with 3 children; he and his family enjoy the Colorado outdoors and traveling. They are all very active in various sports and activities.