President: Cindy Saylor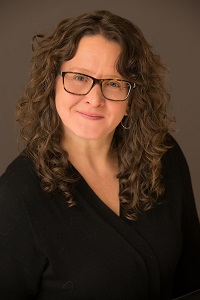 Cindy heard about Toastmasters from a dear friend that was a member of Toastmasters. She witnessed her friend going from being shy to becoming an international speaker, being interviewed on a local news channel to writing a book. This transformation for her friend was validation for her to join a Toastmasters Club. On Cindy's first visit to George Sutton Toastmaster Club, she was asked to participate in Table Topics. She knew she had to say "YES." And she is very thankful she said yes. You will never guess meeting Cindy today, she was an introvert before joining Toastmasters, and did not like being in the spotlight.
Cindy joined the George Sutton Toastmaster Club in January 2020, when she expanded her business as a Personal Development Coach focusing on brain health and mental health awareness. Her goal is to become a national speaker and create a national movement to stomp out the stigma of mental health.
Since joining Toastmasters, she held leadership positions as Vice President of Education and is currently President. Cindy has developed her leadership, speaking and presenting skills. She is currently presenting wellness and mental health programs to corporations and organizations. Her personal development coaching business is growing daily with webinars, Facebook classes and speaking opportunities.
"Nothing is impossible, the word itself says I'M Possible." – Audrey Hepburn.
Cindy lives life by this quote. She became a speaker and so can you!