VP Membership July-December 2017: Teresa Seggerman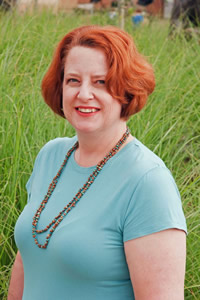 Teresa Seggerman has been a veterinarian for the past twenty-five years, serving in both large and small animal practice, emergency medi-cine, and the United States Army Veterinary Corps.
She joined Toastmasters to improve her speaking skills in order to more effectively serve her clients, to raise her confidence in public presentations, and to prepare herself to address her colleagues on the subjects of burnout and compassion fatigue in veterinary medicine.
Teresa is owned by four pets: one dog and three cats, and divides her time between a full-time career, playing the cello, hiking and public speaking. She is currently working on a book about burnout in veterinary medicine.
She last served as club secretary, and is now serving as the Vice President of Membership. This means she is responsible for actively connecting with prospective members and guests about what Toastmasters has to offer each of them, answering any questions they may have, and inviting them into the club.
Teresa feels that Toastmasters has taught her a variety of skills that have made her a better speaker, leader, and manager, and she hopes to continue to serve in a variety of leadership positions within Toastmasters. She is looking forward to welcoming several new members to our club during this term.