President July-December 2016: Dr. Ryan Dunn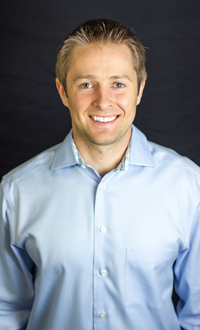 Dr. Ryan Dunn D.C. has been an active member of the George Sutton Toastmasters club for three years. He initially joined to develop his presentation skills to generate more clients for his newly launched chiropractic treatment center, Mile High Spine & Sport.
In fact, just a few months after joining, Ryan received a speaking opportunity to present health safety to a group of more than 200! He used the George Sutton Toastmasters members to test his presentation and receive immediate feedback.
By the time his "real" presentation was given, he was ready! Today, Ryan enjoys a thriving chiropractic business and attributes his involvement in Toastmasters to be one of the crucial roles in building his success as a business owner, speaker and communicator.